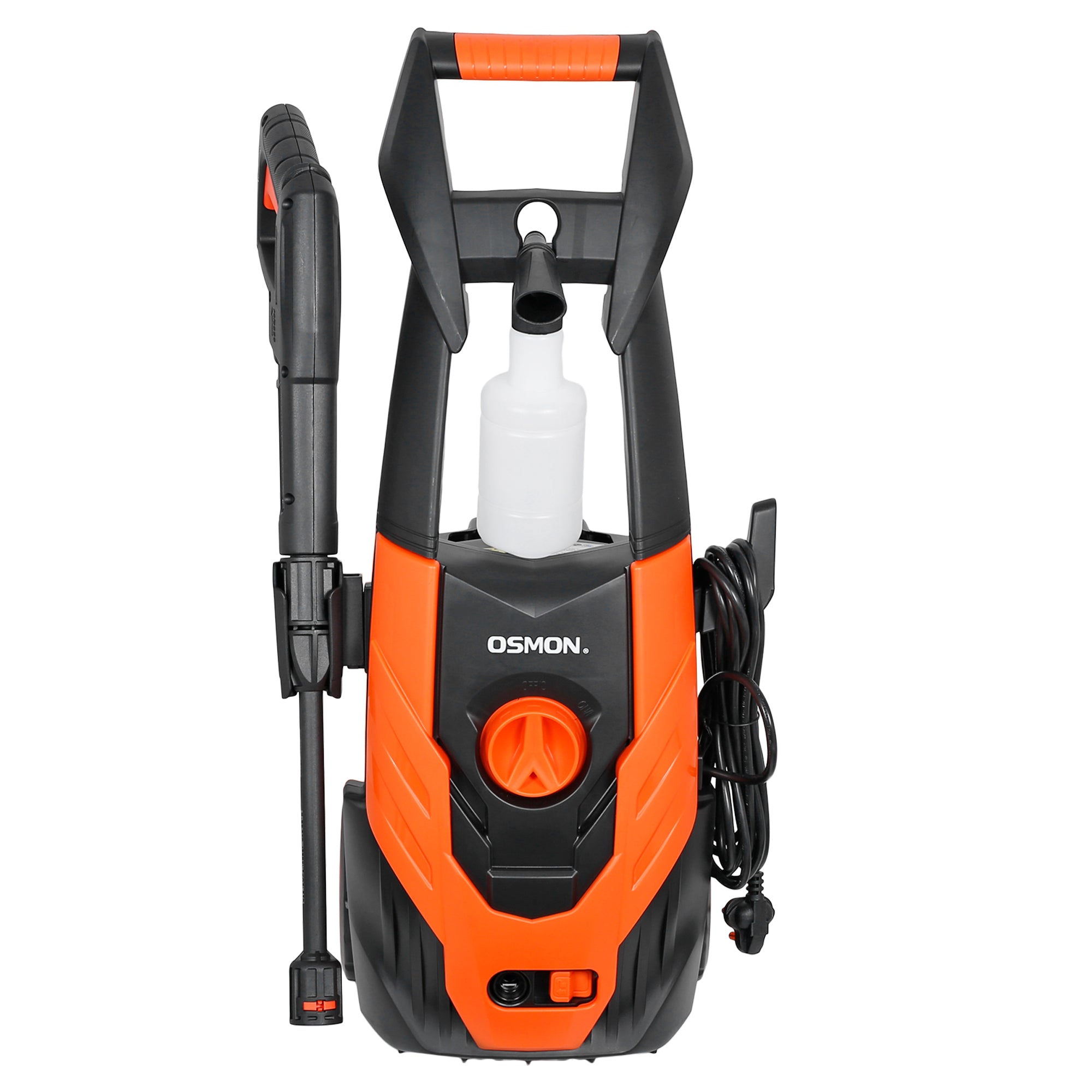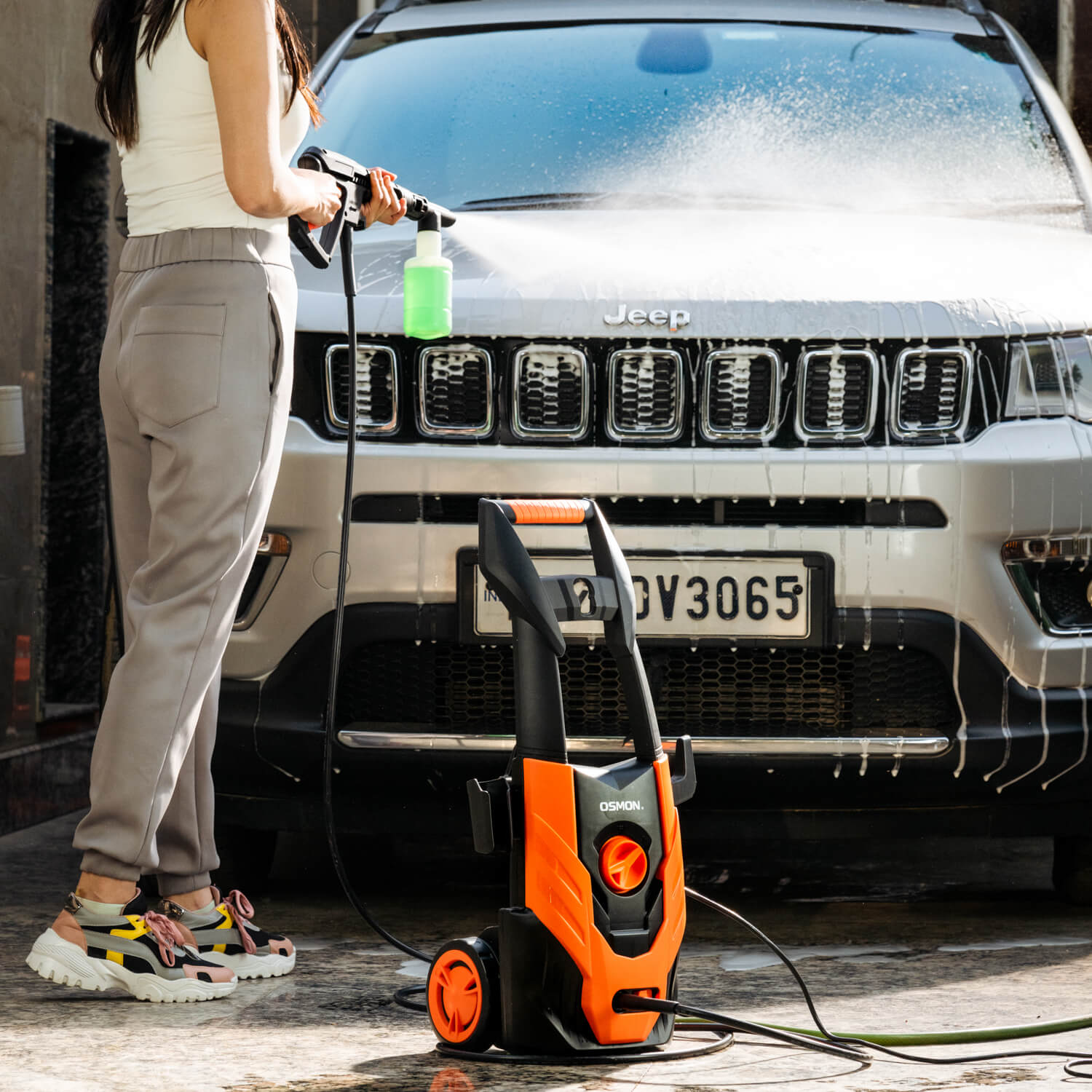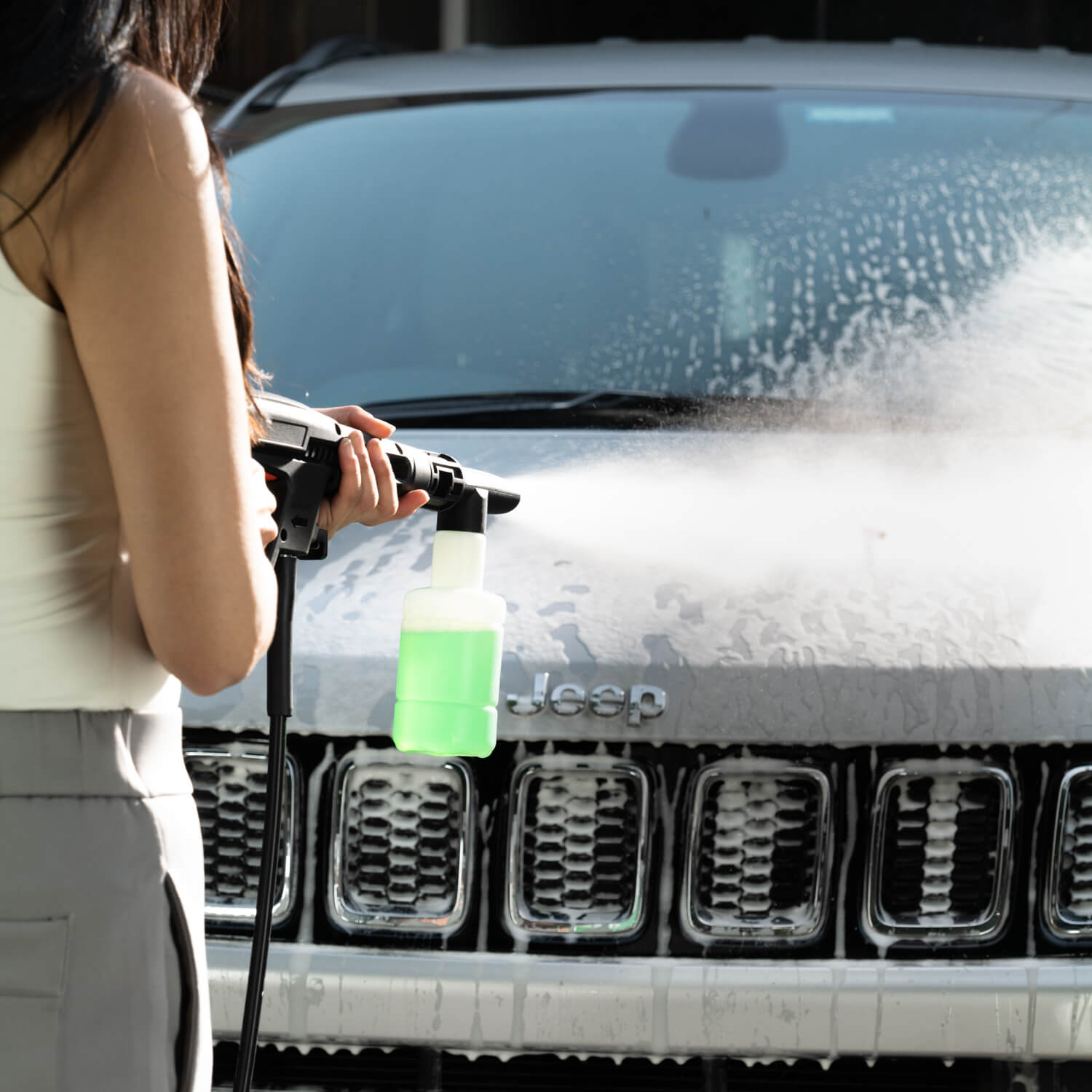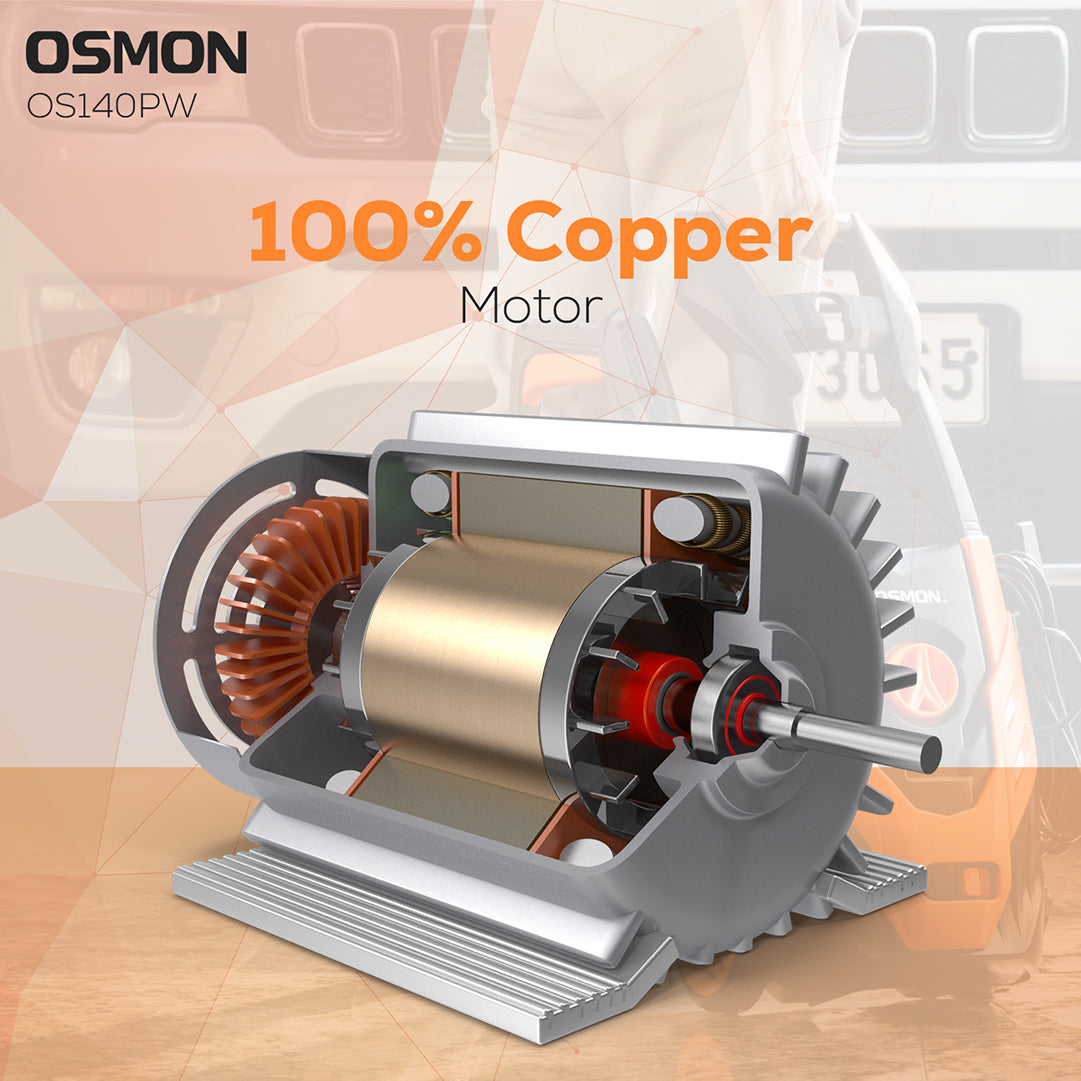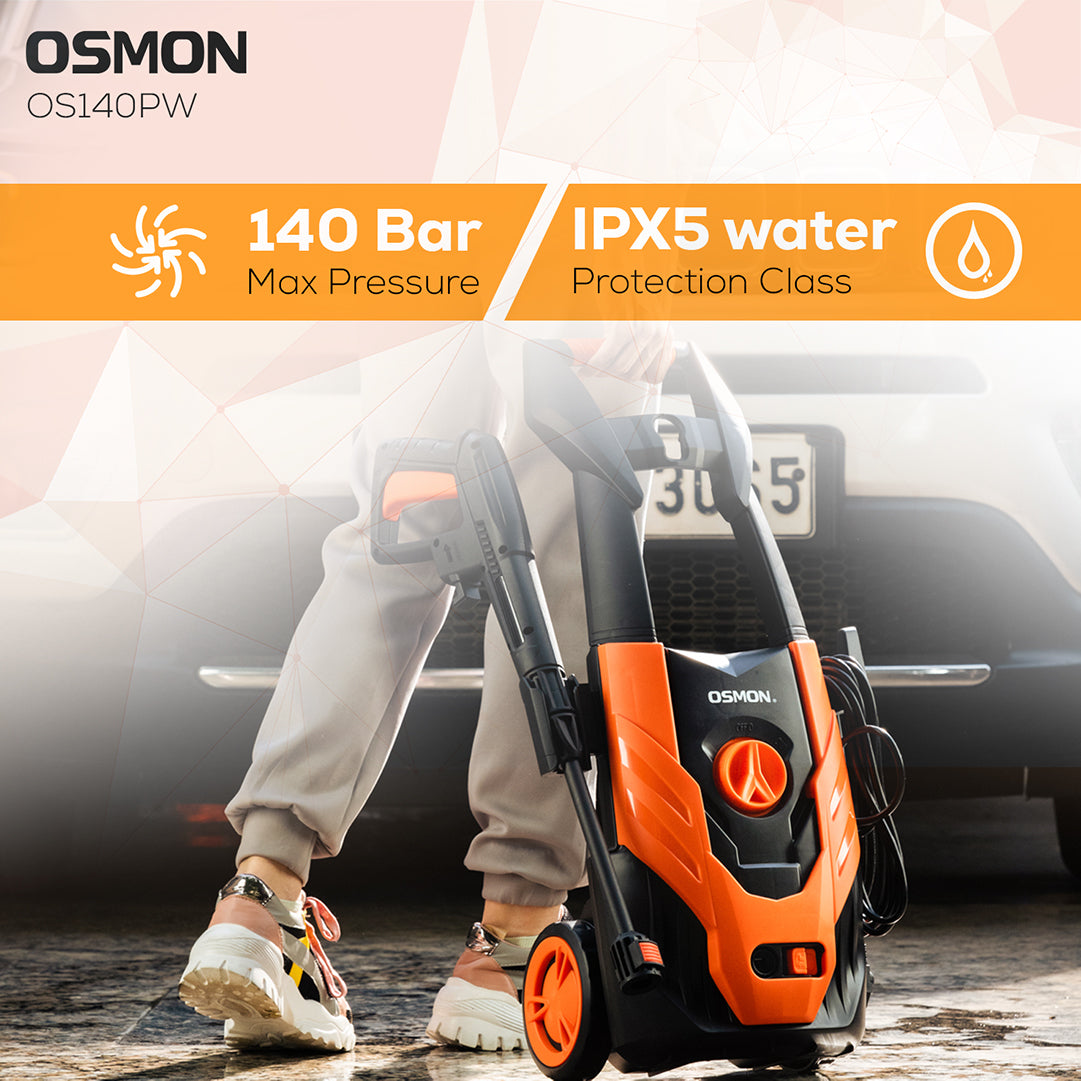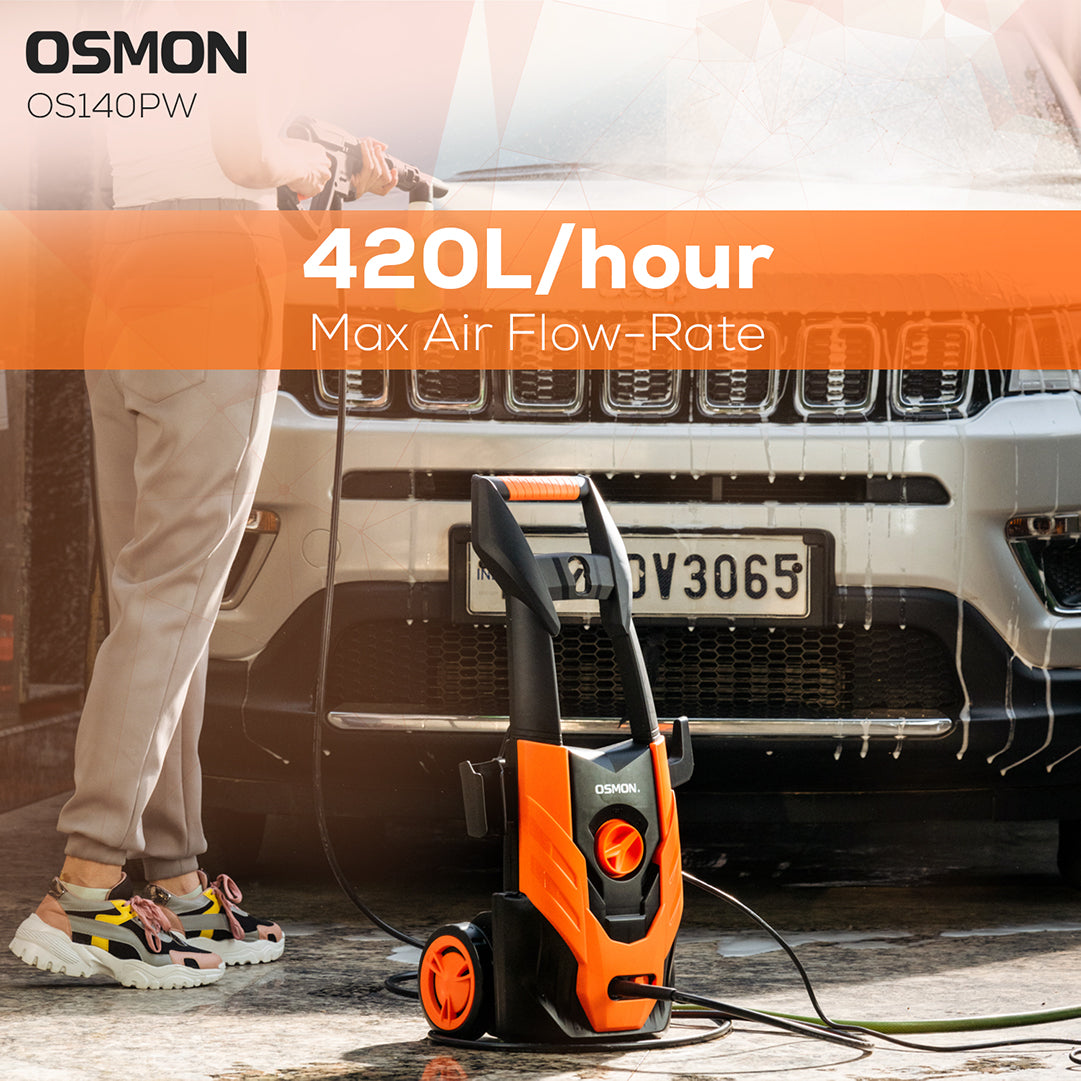 OS PW140 - Pressure Washer for Cars/Bikes & Office/Home Cleaning Purpose | (Orange)
---
Get it between -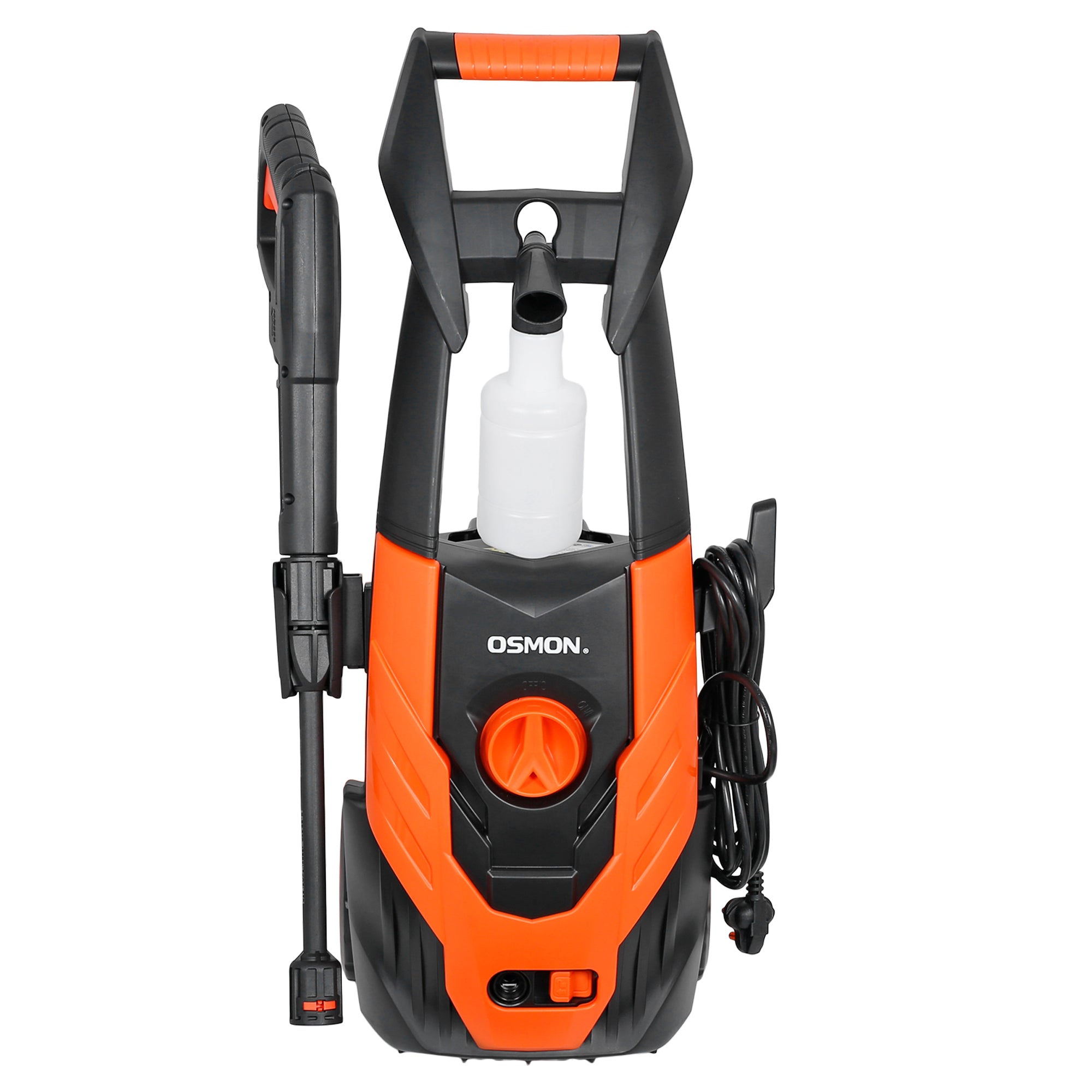 100
% copper motor
No heating of the motor even after the usage for long hours.
Key Features

140 bar maximum pressure

Hassle-free cleaning of tough stains from cars, bikes, lawns, swimming pools, and much more.

420L/hour Maximum Flow Rate

Delivers high water pressure for cleaning various kinds of surfaces within minutes.

1700 Watt Maximum Voltage

Powerful pressure washer which ensures higher cleaning performance.

Powerful Cleaning Performance

Our pressure washer is equipped with a powerful motor and a maximum flow rate that ensures high-quality cleaning of various surfaces, including driveways, patios, and garage floors. With the ability to remove even the toughest dirt and grime, this pressure washer provides exceptional cleaning results every time.

Time-Saving Quick-Connect Fittings

Our pressure washer features Quick-Connect fittings that enable you to switch between connectors quickly and easily, saving you valuable time during cleaning. With a high-power pencil jet nozzle, this gadget can efficiently clean cars, patios, and other surfaces without requiring any additional tools or equipment.
About 1400W Imported Pressure Washer
Make tough cleaning chores easy with this OSMON Pressure Washer comes with 1700W Universal Copper Motor, 140 Bar Metal Pump & 6M Hose (20 Feet)
1. Versatile Cleaning Tool: A pressure washer is not just for cleaning cars, but it can also clean driveways, patios, garage floors, and other surfaces around the house, providing a comprehensive cleaning solution.

2. High-Performance Tool: Our pressure washer is designed to deliver excellent performance, thanks to its powerful motor and high maximum flow rate. This feature ensures a higher quality of cleaning.

3. Portability and Convenience: The pressure washer features sturdy wheels and a foldable handle, making it easily portable. With a hose length of 5 metres, you can carry it wherever you need to go.

4. High-Power Nozzle: The pressure washer set comes with a nozzle that has a high-power pencil jet, making cleaning jobs more manageable and efficient.

5. Accessories Holder: The pressure washer has an integrated accessories holder that makes it easier to keep all accessories together, reducing the risk of losing them.

6. Quick-Connect Fittings: With the Quick-Connect fittings, changing connectors is fast and easy, saving you time and effort while providing maximum cleaning efficiency.

7. Universal Motor: The Home and Car Washer is equipped with a universal motor with 1600W, ensuring that you can do quick and efficient cleaning jobs.
Included in the box

Quick / Transparent Inlet Connector
One product, countless application
This product has no reviews yet.
Have a question ? We are here to help.
Check out the most common questions our customers asked. Still have questions? Contact our customer support.
Our customer support is available Monday to Friday: 10am-6:30pm.
Average answer time: 24h
What are the types of attachments we get with this product?

We provide a range of attachments with our Pressure Washer to make it more versatile and efficient. Here are the types of attachments that come with our product; Quick Connector, Transparent Inlet, Soap Bottle, Front and Middle and Turbo Nozzle, Self Cleaning Pipe, Stand, Hose Pipe and Gun. Overall, our Pressure Washer attachments are designed to meet a variety of cleaning needs, making our product versatile and efficient.
For what type of cleaning this product is suitable?

Our pressure washer that is designed to effectively clean a wide range of surfaces, including patios, porches, fences, and even fungus around plants. The pressure washer comes with a powerful motor and high-pressure nozzle that delivers strong water pressure to remove stubborn stains and dirt from various surfaces.
What type of pin plug comes with it? I want to make sure that it is compatible with the electrical outlets in my home.

The product comes with a standard Indian plug and will be compatible with electrical outlets at home, which should be compatible with most electrical outlets in India. If you have any doubts about whether it will work with your specific outlet, please contact our customer support team for assistance. We want to ensure that you have a positive experience with our product, and we're happy to help answer any questions you may have.
Our customer support is available Monday to Friday: 10am-6:30pm.
Average answer time: 24h